Have you been keeping up with the Great British Bake Off? If so, you may or may not have noticed that the doors on the GBBO ovens are seemingly there one minute, and gone the next… but how?! We have the answer.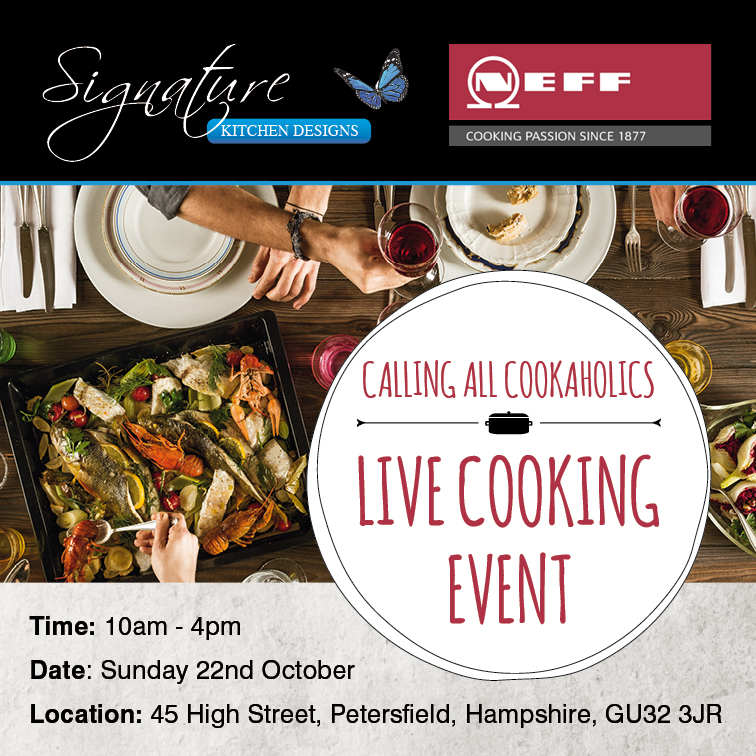 The NEFF Slide & Hide® door is the only door on the market that disappears totally under the cavity when you open it. With the door safely stowed away, not only do you have more space in the kitchen, but also it allows you to get closer to the oven itself without an awkward door sticking out at you! This allows you to baste, taste, and remove trays in an easier way… genius!
This oven is also packed full of innovative features that allow you to do almost everything you could imagine in the kitchen. Whether it be bread baking, dough proving, surface grilling, bottom heating or low temperature cooking, this NEFF model has it all.
As a NEFF 5* Master Partner, Signature Kitchens can offer the latest and most innovative NEFF products, including the Slide & Hide® oven range.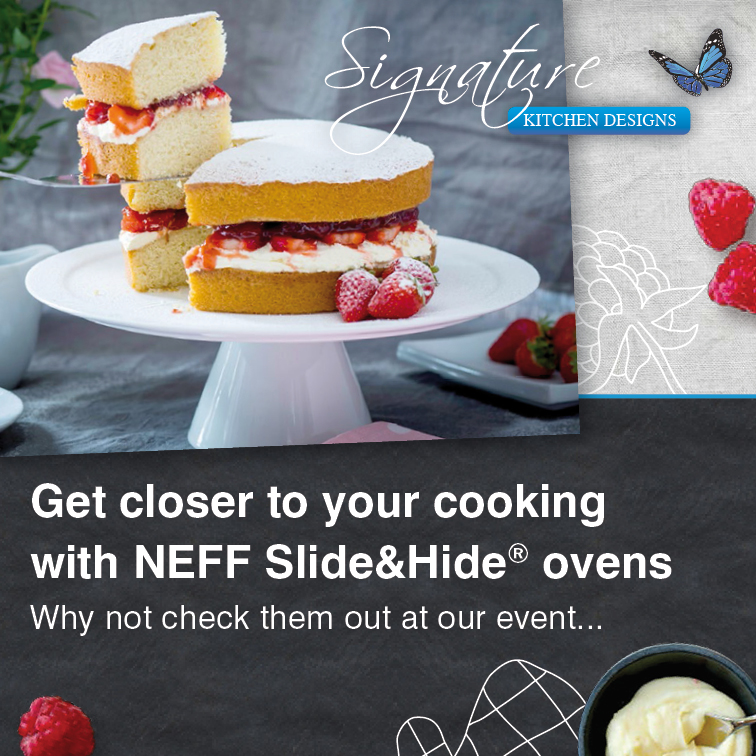 To kit yourself out with a kitchen to make any Great British Bake Off contestant jealous, call 01730 233051 or visit our showroom at 45 High Street, Petersfield, GU32 3JR